6 pairs of
star earrings
for only
$ 0.99!
That´s what I call a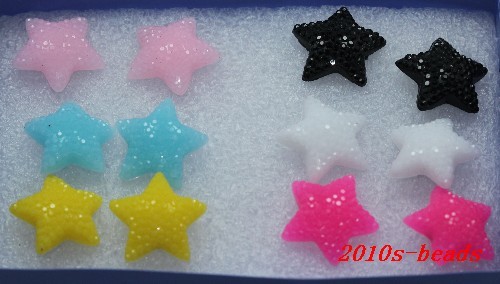 I wish you all a
lovely new week!
***
I am sitting here with a cold...again!
And I am also
hoping that my poor
tummy will heal soon.
I am gluten intolerant (celiac disease)
and my small intestine feels lousy,
it has done that for months actually.
I thought I ate & drank gluten-free,
but what I did not understand,
was that the oat milk
I drank contains gluten,
and so do of course the muesli,
for me to tolerate oats,
it must be PURE oats!
I read somewhere,
that it might take
up to a year and a half,
for the small intestine
to actually heal again...
I do hope that it will
heal sooner than that!!!
***
Perhaps I should buy this book: