Yes...probably!
I really love fake
plugs / spirals / tapers / gauges!
Found this mix on eBay,
and each pair will be much cheaper,
than if I had only bought
one pair at a time!
I will get some duplicates,
but that´s OK..!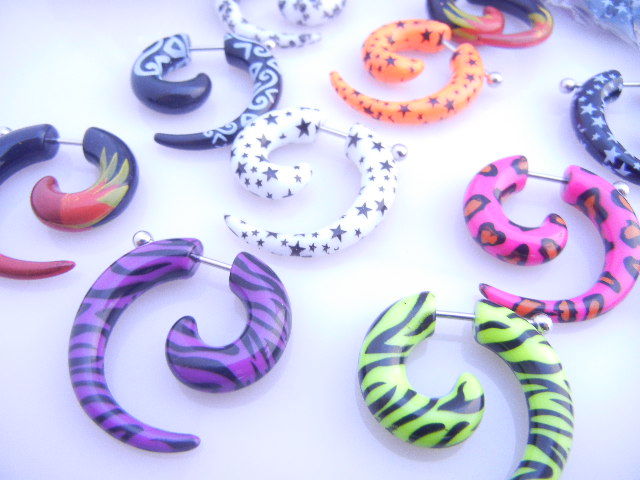 It also happens
to be difficult
to get hold of stylish
patterned fake spirals,
so these where a great find!
***